Hand-woven original and reproduction rugs, crafted by Anthony Perez in his design studio...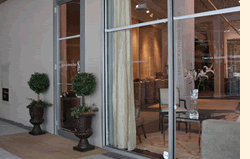 Our design studio is conveniently located within the Houston Design Center complex, just minutes away from I-10/610, off of Old Katy Road.
When you enter our showroom you will be amazed by the beautiful rugs on display everywhere. The vibrancy of color and complexity of weave and texture are something that you will have to witness first-hand to truly appreciate. Many people cannot tell the newest creations from the antique rugs, which is a tribute to the amazing craftsmanship and techniques which Marc Anthony Rugs has to offer. From Turkish to Persian, from Oriental to Contemporary designs, you are sure to find a rug which will inspire and delight your spirit and fit into your existing decor or become the inspiration for an entirely new look for your home or office.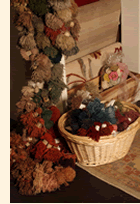 Samples of available materials in numerous colors and design styles are available for you to see and touch. Please call today and set-up an appointment to begin the process of purchasing or creating one of these spectacular works of art and craftsmanship. Our rugs are more than simply an element of decoration and personal style; they are an heirloom to be handed down from generation to generation.
Come by and visit us soon. See how a custom artisan rug will add to your home and life.